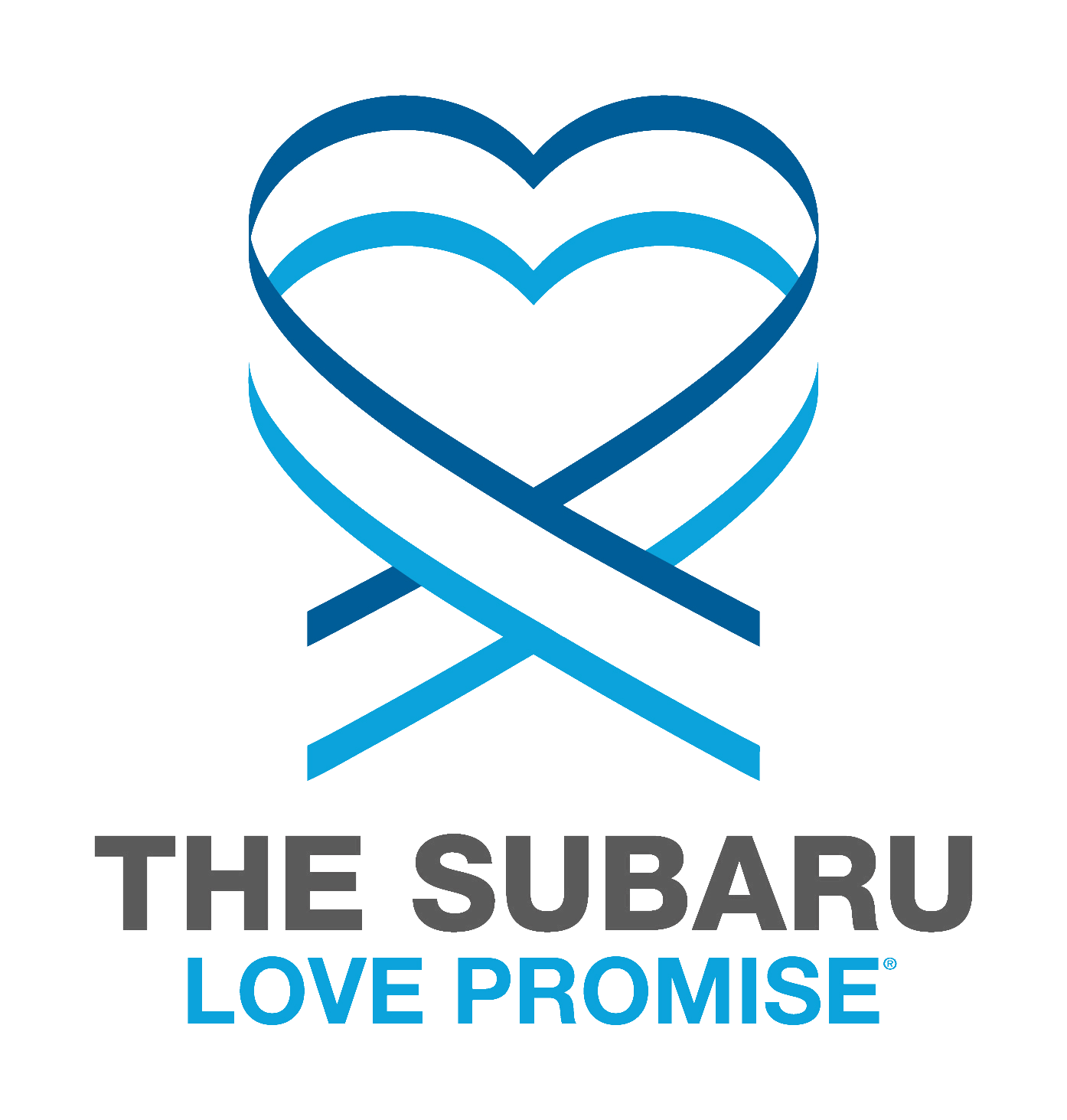 What is the Subaru Love Promise?
Subaru and our retailers believe in making the world a better place and the Subaru Love Promise is our vision of respecting all people. This is our commitment to show love and respect to our customers and to work to make a positive impact in the world.
How is Capitaland Subaru dedicated locally to the Love Promise?
Our Love Promise can be seen in our partnership with the Animal Protective Foundation and animal shelters in our community. We're grateful for the opportunity, not only to be a part of our community, but to serve it as well.
Animal Protective Foundation
United Way of the Greater Capital Region, Inc.
Love Promise Stories from Capitaland Subaru
Subaru and Capitaland Subaru believe in making a positive impact on the communities in which we live and work. We uphold that belief through our Love Promise Community Commitment. Every month, we select inspiring stories from customers and partners from around our area who strive to support our collective commitment and feature them here
Capitaland Subaru Supports The Donny Dudley Tennis Foundation - Don D
As the Donny Dudley Tennis Foundation, we are grateful for Capitaland Subaru's support of our 12th annual tennis tournament which will take place on Memorial Day Weekend May 27th-29th at Union College in Schenectady. Capitaland's donations have been instrumental in allowing us to provide for the community through hosting the annual tennis event, rewarding scholarships to local students, and helping us to continue our progress towards the tennis center construction by paying off the land mortgage and helping to secure funding to begin constructing the outdoor teaching court. We are honored to have Capitaland Subaru as a valued partner and we look forward to continuing our collaboration in the years ahead to provide the opportunity through tennis for children in our community to learn skills and confidence to succeed in life both on and off the court. We encourage everyone to come out and join us for a day of tennis, food, fun, and fundraising. *Please contact Don Dudley via text at (518) 729-0943 to register or find out more! You may also register the morning of May 27th at 9am at the Union College tennis courts.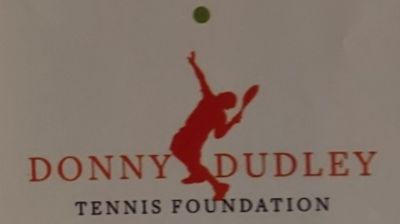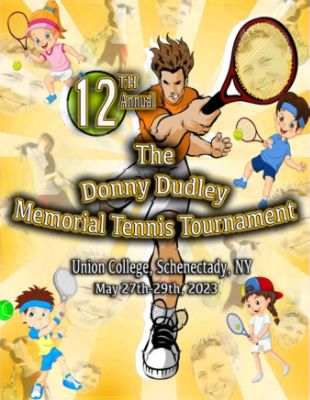 ---
Thank you Capitaland GMC Subaru! - Caroline B
We are so grateful to Capitaland GMC Subaru for dropping off a huge donation of socks as part of their Subaru Loves to Help® event! When people come through our doors at YWCA North Eastern NY looking for support, oftentimes they have very little to nothing with them. These socks will mean so much to the individual and families entering our services. From a low-income and homeless women (trans-inclusive) looking for affordable housing to individuals and families experiencing domestic violence, there are so many people with different stories entering our doors.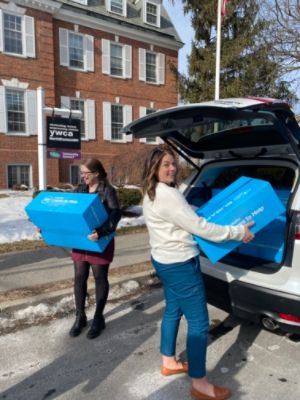 ---
Lunas's Lonely Heart - Debra J
Sweet Luna came to us as an owner surrender in May of 2022. She was brought in because the previous owner realized they didn't have the time for her. She very quickly became a staff favorite. The only thing bigger than her heart is her smile. The only issue Luna had, which made her hard placing in a new home was that she is dog reactive and needed to go to an only pet home. She had a lot of showings but once people saw her reactivity and the work it would take to manage, they passed her by. Luna stayed day after day, watching others get adopted. The Staff here became her family, and everyone worked so hard on her training, manners, and making sure she was mentally and physically fulfilled. She was taught basic commands, practiced her agility skills, and received lots of snuggles and attention. On October 11th, 2022, Luna's life changed. A very nice gentleman came into the shelter with his daughter. They were here to look at dogs and like so many times before we all thought that they would decide on someone other than Luna, but they didn't! They asked to meet her and fell in love just like the rest of us here. They were counseled on what it would take to have Luna in their family and in their home and they were ready to give her, her forever home. Exactly five months to the day she was brought in, Luna was given a second chance at having a family. We were all so excited for her but had grown to love her so much that it was also a very emotional day. There wasn't a dry eye in the shelter as we all watched her leave and she turned to give us all one last big Luna smile! Since leaving us about a month ago we have received multiple updates on how she is doing. Her family just adores her and thinks she is the best girl. She spends her days bathing in the sun, working on her manners and getting lots of treats! Her dad knows that she has her quirks but believes that its all worth it so see her smile! Lula's heart is not lonely anymore, in fact it's so full of love she's burst at the seams with excitement for her new and forever future. Thanks for your support, Subaru!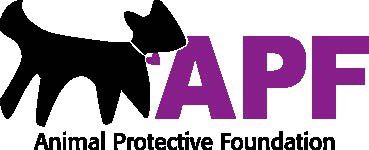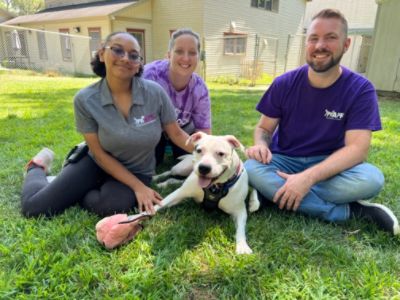 ---
Animal Protective Foundation's Otis - Stephanie J
Otis came to the shelter as a stray from Schenectady County on August 24th 2021. He went unclaimed and presented at the time of exam to have some injury to his hind end likely from past trauma. We were able to send him for x-rays and diagnosed him with having hip-dysplasia. We recommended him for a home without other dogs although he has a love for all creatures so his activity level could be kept low. Otis found his forever home with a local family. They recently sent us an update that he was settling in quite nicely and even met and became fast friends with 2 of their 4 kitties so far. They working on keeping his big feet on the floor and giving gentle kisses since he tends to get just a little excited. We are truly honored by our partnership with Capitaland Subaru for their continued generosity and support of the pets in our care. During the October Subaru Love Pets adoption month the APF adopted out 46 cats and dogs.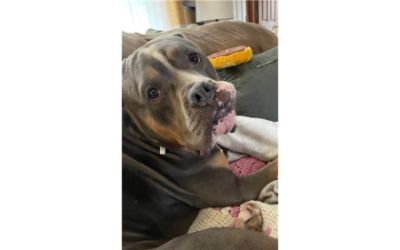 ---
Ellie - Stephanie J
Ellie arrived at the shelter on June 2nd! Ellie, being a cute little brindle pitty that loveeees to play and snuggle we thought she would be adopted right away! Weirdly enough, she did not get any attention! Granted, she was not in the front row for folks to see because it did stress her out. We tried posting her on facebook many times, the news, and posted foster applications for her. One of our foster familys pup was adopted out and they were ready to help another one find their home. They decided Ellie was the best fit for them! A few days later they decided to adopt her as she was the most perfect pup for them. Staff cried when Ellie went to foster because they were so so happy for her. Imagine how staff felt when she was adopted!! The staff here are so thankful for our fosters and all they do for our pups! Sometimes its hard not to foster fail, but Ellie is with a great family !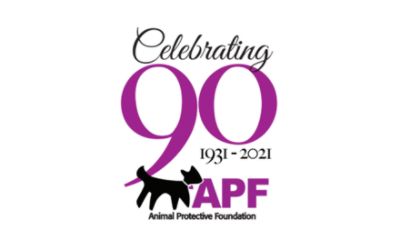 ---
Capitaland Subaru & USS SLATER - Shanna S
Capitaland Subaru made a very generous donation to the Destroyer Escort Historical Museum aboard USS SLATER. SLATER is a privately owned not-for-profit museum in Albany, NY. The ship is committed to preserving history and restoring the ship to her WWII configuration. None of that restoration is possible without donations and Capitaland Subaru made it possible for SLATER Volunteers to restore the Anchor Windless Electric Brake in 2021. This restoration allows our crew to raise and lower our wooden motor whaleboat safely and in the same manner sailors would have during the war. Without support from donors like Capitaland Subaru, SLATER would not be in the ship-shape she is in today, looking like she's ready for deployment. Thank you! - USS SLATER Crew.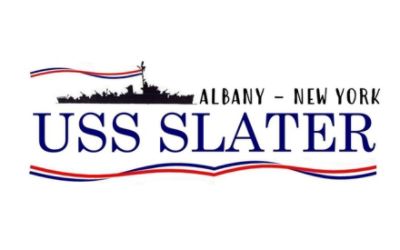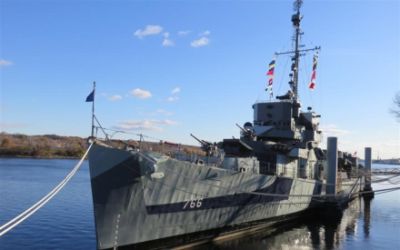 ---
The Best Staff in the Capital District - Mark T
I can NOT say enough about thus business. The staff is absolutely fantastic. Bill the service manager is amazing and always accommodating. Then his staff amber and bill always are super friendly and remember my name which that itself shows great customer service skills. I have owned Subaru's for years and never had this type of service provided at this particular location!!! I loved it so much by even the sales staff i bought a brand new car!! If anyone decides to get a Subaru, PLEASE make sure you come check out Capitaland for the best staff in the capital district!!!! Roberta S.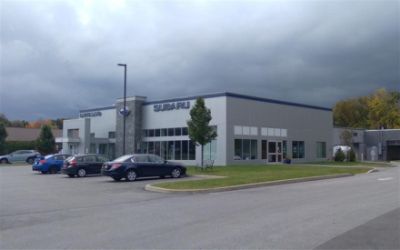 ---
Meet Senior Dog Patty - Nancy B
Patty, an 8 year old Labrador Retriever, was a stray dog transferred to the Animal Protective Foundation (Glenville, NY) from a partnering rescue organization. When she came to us, she was distressed and timid. As you can imagine, it's stressful for a pet to get separated from their family and subsequently moved from place to place. Noticeably overweight, we put her on a special diet. An intake medical examination was needed to rule out health concerns for a senior dog her size. Thanks to the donations contributed by Subaru, we were able to provide exceptional care for Patty and all animals that come through our doors. Patty was adopted on October 27th and is doing great in her new home. From all at the Animal Protective Foundation -- "Thank you!" We love Subaru and appreciate your generosity!
---
Meet Sammy! - Nancy B
Through the generosity of Capitaland Subaru "Share the Love" campaign, this handsome tomcat got the love and attention he deserved. Sammy was brought in as a stray, and when he first arrived was nervous and unsure of his new surroundings. He had unknown wounds and had to be isolated in quarantine for 30-days. After returning to his cabana, staff noticed that he was experiencing pain and discomfort – it was discovered that Sammy had three large bladder stones. He underwent surgery to remove the stones and recovered at APF vet, Dr. Jackie's house. Once available for adoption, this big, beautiful cat showed off his loving side and completely melted into purrs while in the arms of his new owners.The APF is grateful to Capitaland's support in helping to give Sammy, and other pets like him, a new beginning. His purrs and meows are his way of saying "Thank you - I couldn't have been helped without you!"
---
Dedication and Love - Winnie V
Good Morning, One of my prior kindergarten students, who is now in 5th grade, came to me because her dad wanted to purchase a car. My Lincoln School family and community are aware of my dedication and love of the APF and all of the wonderful life changing opportunities our animal shelter offers people and beloved pets. My student proceeded to explain, that her family would only purchase a car at Capitaland Subaru due to their commitment to our animal shelter and programs through the Share the Love campaign. Now the family is thrilled with their new car purchase and the services provided by Capitaland during the process. They are also proud to be a part of making a positive impact for our animal shelter. Most Sincerely,Winnie ValachovicAPF Board of Directors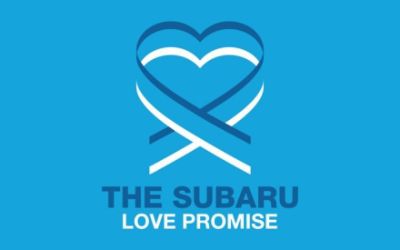 ---